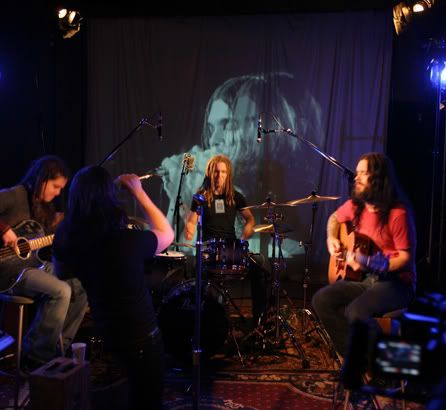 "The hard-rocking Jacksonville, Fla., band, Shinedown return performing songs from their platinum debut album, Leave A Whisper, and their brand new album, Us And Them. Hear Brent's aching vocals during this incredible set that includes the songs "45", "Fly From The Inside", "Save Me", "I Dare You" and an amazing cover of U2's "One"."
Brent Smith reminds me of one of my favorite hard rockers, no longer with us,
Kurt Cobain
.
Eddie Vedder
also comes to mind, but Brent brings his own passion and vocal depth, (but you'll see the similarities).
Click the link and it will take you to selection of videos and tunes to get the feel of this band.
Sunny Skies and Rock On!